Primary contents from here.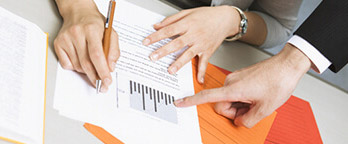 In the Asset Management Business, Okasan Asset Management primarily sets up and manages investment trusts and provides investment advice.
Setting up and managing investment trusts
Our investment trust operations are governed by the basic philosophy of For the Funds. Based on this philosophy, we offer a wide range of investment trust instruments created through product development and management that constantly anticipates the needs of our clients and stays one step ahead of the times. Available through numerous brokers both inside and outside the Okasan Securities Group, the products developed by Okasan Asset Management are regarded as best of breed for a wide range of investors, based on a track record of years of demonstrated research capabilities and efforts to strengthen our information delivery structures.
Investment advisory business
We provide asset management services for a broad range of clients through our investment advisory business. Accounting for a significant portion of our client base, domestic public and private pension funds and institutional investors rely on thoroughgoing management services provided by the best and brightest fund managers.
Administering and managing investment partnerships (investment funds)
Okasan Capital Partners handles the administration and management of investment partnerships (investment funds) that invest primarily in startup ventures.
Okasan Securities Group Companies Operating within the Asset Management Division
The corporate profiles of Okasan Securities Group companies that operate within the Asset Management Division are available here: